Veterans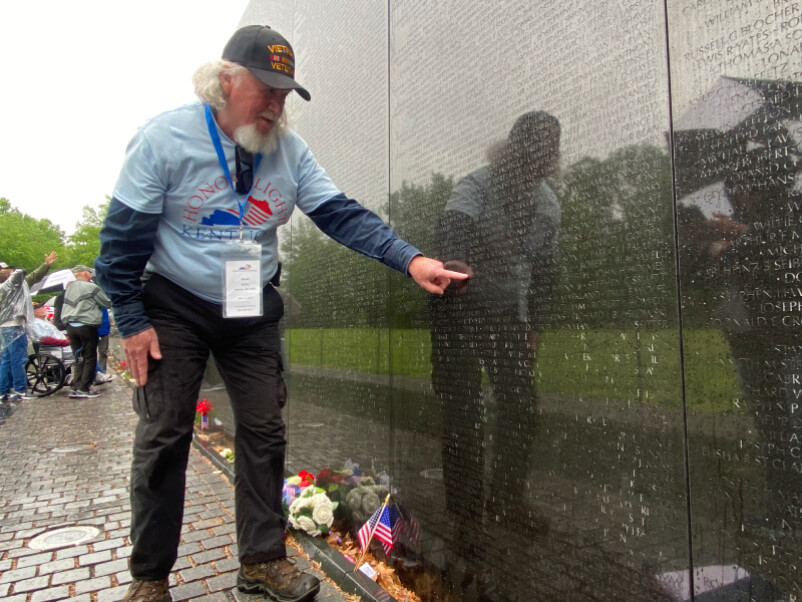 We look forward to you joining a future Honor Flight Kentucky (HFK) round trip visit to the Veteran memorials in Washington, DC. We currently have several hundred Veterans in our database awaiting flights. Please be aware that you may not be selected for a flight within the next few years as we can only fly about 200 applicants each year. We will reach out to you to get additional information as we work through the flight selection process. Selection is based on WWII and Korean Veterans having priority. These two service eras, age, illness, and the date of application all factor into the selection process.
Note: In the future, if any of the information you provide in your application changes, please contact us via email at info@honorflightky.org.
Currently, the REAL ID enforcement goes into effect May 7, 2025 at which time a Kentucky driver's license without a black star must be used at airport security checkpoints for U.S. commercial air travel. If you do not have a Real ID, other Government issued ID's, such as military retiree issued ID cards or Passports are sufficient for airport security checkpoints.
Thank you for your service and we look forward to meeting you!
Honor Flight Kentucky Team - "No Greater Honor"
Before submitting a Veteran or Guardian application, please ensure you meet the requirements below:
Yes, I would like to fly out of Blue Grass Airport, Lexington, KY. (If not, please visit www.honorflight.org for other hubs)
I served in the Active Component, Reserves or in the National Guard, honorably, in any branch, anywhere, and in any capacity during or between the official Department of Veteran's Affairs dates for WWII, and the Korean and Vietnam Wars, between the years 1941-1975.
Veteran online application